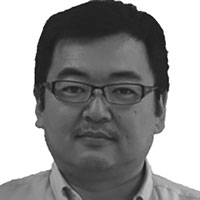 Shota Masuda, CSO, RTI Cables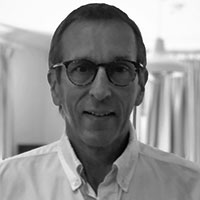 Leigh Frame, COO, Xtera
Leigh Frame is Chief Operating Officer for Xtera Ltd, a US and UK based subsea system company with a strong position in subsea technology and innovation. In addition to his executive role, he is directly responsible for sales and marketing, R&D and engineering.

Previously, Leigh was COO of ASN, rounding off a 30 year career with that company. In parallel, for around 10 years, he was a board member of the Apollo Submarine Cable System, which operates two trans-Atlantic cables.

While at ASN, and prior to his role as COO, Leigh spent 5 years as Director of Marketing and Business Development, working alongside SPVs and other cable system developers. Leigh also held roles in turnkey project management and prior to that, heading the marine department.

Leigh holds a degree in Economics from Leeds University and has previously worked in the defence and computer industries. He enjoyed spending nearly 20 years as a resident of Paris, and is currently enjoying the south coast of the UK!
Dry Technology, Cloud and Network Operations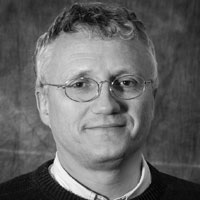 Philippe Perrier, GlobeNet
Dr. Philippe A. Perrier has thirty years of experience in the telecommunications industry, holding several positions in R&D and Product Line Management.

He joined Globenet at the beginning of 2018 and is currently serving as its CTO, responsible for the Planning, Engineering, and Operations of Globenet's extensive submarine and terrestrial networks.

He received his B.S., M.S., and Ph.D. degrees in Electrical Engineering from Columbia University in New York City; is the author/co-author of 80+ refereed papers and conference contributions in the field of optical communications; holds two dozen patents; and has served on the Technical Program Committees of several conferences.
Marine Operations, Advancements, Cable Protection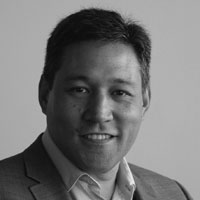 Dean Veverka, Southern Cross Cable Networks
Dean Veverka is the Chief Technology Officer (CTO) of the 45,000km Southern Cross Cable Network (SX1, SX2 and NEXT) and is responsible for all Regulatory, Engineering and Operational aspects of the network.

An Electrical Engineer and Business Management Graduate, he has over 42 years' experience in the Telecommunications industry covering numerous technical/management roles at the Overseas Telecommunications Corporation (OTC Australia), Telstra and Optus in Australia.

Dean's contribution to the industry include;
• ICPC Executive Committee for 18 years, Chairman (3 years) and Vice Chairman (3 years).
• Director/Treasurer of NASCA
• Past Executive Committee member of Sub-Optic
• Member of Australian Government's Communications Sector Group taskforce.
• Speaker and presenter at submarine cable conferences and summits.
Clean Green Submarine, Protecting and Connecting People and the Planet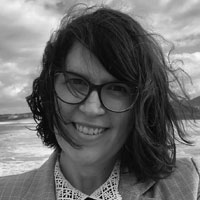 Elena Badiola, Subsea Networks
Elena Badiola has worked in the subsea telecommunications industry since 2007, holding different roles such as marine maintenance, planning and deployment of submarine systems and sales engineering.

She worked for Telefonica and Telxius for thirteen years and was involved in the planning and deployment of several submarine systems. She then worked for AWS as a technical business developer and supported the lighting of their first owned fiber pairs.

Elena has a Telecommunications Engineering degree from the Universidad del Pais Vasco and a Masters Degree in Business Administration from UNED.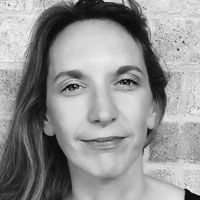 Lynsey Thomas, Subsea Networks
Lynsey Thomas is a Director of SubSea Networks, a specialist submarine cable consultancy. Having been involved with the subsea telecommunications industry since 1995 Lynsey's previous roles include VP Global Sales for Xtera, Director of operations for Apollo SCS Ltd and Department Head for the Cable&Wireless Submarine Systems Engineering team.

Lynsey has worked worldwide as a Supplier, Customer, Operator and Consultant and has an extensive knowledge of the telecoms market. Lynsey has served as a Trustee in the Renewables Sector and is a freelance writer and previous columnist for The Guardian.

She holds a Masters Degree in Engineering Science from Oxford University.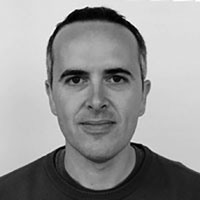 Massimiliano Salsi, Google
Massimiliano Salsi is an optical network architect at Google, responsible for its global submarine network infrastructure. He was born in Parma, Italy, in 1979. He received the Laurea degree in telecommunication engineering (cum laude) and the Ph.D. degree in information technology from the University of Parma, in 2004 and 2008, respectively.

Between 2008 and 2014 he was a member of the technical staff in Bell Labs, France, where he worked on submarine technologies, system design, signal processing for coherent transponders and some pioneering experiments on mode division multiplexing.

In 2014 he joined Juniper Networks' development and innovation department with the goal of integrating WDM optical technology into L3 devices. Dr. Salsi has authored or coauthored more than 50 papers and 30 patent applications.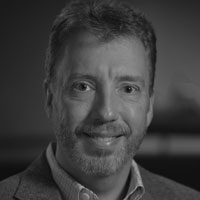 Georg Mohs, SubCom
Georg Mohs is the Vice President of Research and Development and Chief Technology Officer at SubCom, a vertically integrated supplier of turnkey intercontinental undersea telecommunications systems and associated services. He holds 18 international and US patents and has authored or coauthored more than 100 articles at international conferences and for scientific journals.

Georg is a Senior Member of the Institute of Electrical and Electronics Engineers (IEEE) and holds a BS in Physics from the University of Dortmund, Germany and a Ph.D. in Optical Sciences from the University of Arizona, USA.
Regulatory, Permits, Legal and Security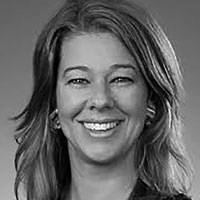 Kate Panayotou, GHD
Dr Kate Panayotou is a principal environmental scientist at GHD with nearly 20 years' experience in management of multi-disciplined projects in various sectors including coasts, oceans and waterways, subsea cables, maritime and ports, transport and O&G markets. She is GHD's global lead for submarine cables specialising in environmental and social impact assessments (ESIA) and permitting.

Kate draws on her wealth of experience in private, government and research sectors to understand diverse client needs and the interface between stakeholders and community members in order to engage and translate technical knowledge into clear, concise and appropriate messages for the client. She is a leader in field and has worked across Australia, New Zealand, USA, UK, Middle East, Asia and the Pacific.

She is Executive Member of the UN Joint Task Force for Green Cables and Climate Champion for PIANC Environmental Commission.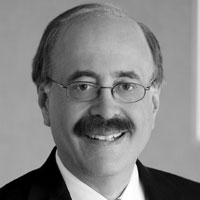 Andrew Lipman, Morgan Lewis
Andrew Lipman is a partner and leader of Morgan Lewis's Telecommunications, Media & Technology practice group. He practices in most aspects of communications law and related fields, including regulatory, transactional, litigation and legislative. Andy's clients in the private and public sectors include those in the areas of telephone common carriage; Internet services and technologies; wireless services; submarine cable, satellite services; broadcasting; telecommunications equipment manufacturing; and other high-technology applications. Andy's practice has long been engaged in the subsea cable segment of the communications and technology sector in the geographies worldwide advising on a variety of issues and transactions. He has led attorneys in the TMT practice group in advising submarine cable developers, operators and regulators since the 1970s. Since then, he has advised clients in connection with nearly every major cable system. Work for these clients has spanned the globe -- from the Americas to Europe, Asia, Oceania, and Africa -- and has included every aspect of subsea cable system development and operation including: (i) project structuring; (ii) transactional matters; (iii) corporate and finance advice; and (iv) regulatory advice, such as obtaining landing licenses, national security reviews, environmental permitting, telecommunications service licensing, and post-construction compliance. A frequent author and speaker on telecommunications related topics, Andy has published more than 170 articles and is the author of five books, including two Dow Jones books on telecommunications. He has appeared as a commentator on National Public Radio, C-SPAN, Bloomberg News Network and ABC News.
Wet Technology, Oil & Gas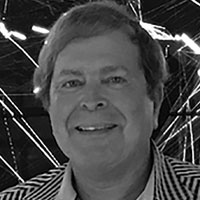 Steve Grubb, Facebook
Dr. Grubb is currently a Global Optical Architect at Facebook, overseeing the build of several new open submarine cable systems and introducing new optical technologies for Facebooks global network. Prior to Facebook, he was a Fellow at Infinera where for 14 years he directed work on next generation Photonic Integrated optical and network technologies. He was also responsible for the first commercial introduction of Raman amplifiers in fiber networks.

He received his Ph.D. from Cornell University. Dr. Grubb has over 100 published papers and conference contributions and over 75 issued US Patents.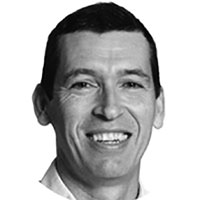 Olivier Courtois, ASN
Olivier Courtois is presently director of product strategy, management and marketing for Alcatel Submarine Network. He was born in Paris in 1970. He graduated from French engineering school "Ecole supérieure d'optique" in 1995 where he specialized in Optics.

In 1998, he joined Alcatel-Lucent and led system design activities for WDM product development from 10 to 100Gbs/s & ILA/ROADM technologies during almost 10 years. He joined the submarine division in 2007 as product line manager for transoceanic systems. He is working on telecom solutions to introduce more fiber pairs, pump farming, aluminium conductor cable, ROADM, probabilistic constellation shaping, X00G/1T, POP to POP and SDM solution.

He published ~15 patents in Europe and US on WDM, presented different papers for international conferences and is Distinguished Member of Technical Staff (DMTS).